Linear Motion Drying Shaker is a common vibration screening equipment. It is widely used in various sectors of the material screening and classification workflow. Linear Motion Drying Shaker applied to chemical industry, food, plastics, medicine, metallurgy, glass, building materials, food, fertilizer, abrasive, ceramics and other industries.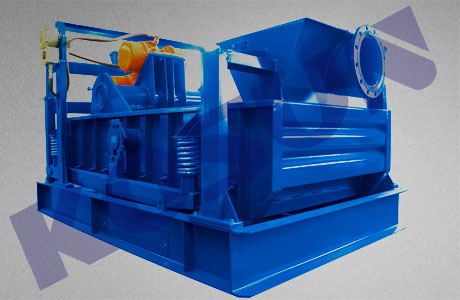 Linear Motion Drying Shaker is mainly composed of screen box, screen frame, screen, vibration motor, motor base, damping spring, bracket and other components. According to customer's site size and different materials, Vibration motor installation methods are usually the following three common installation:
1, vibration motor installed at the bottom of linear motion drying shaker
This is the most common way to install a Vibration motor. Customers are usually advised to choose this type of installation, which is safe, reliable and space-saving. If the customer's site width is limited, the site should be placed in addition to the linear sieve equipment, the two sides of the linear sieve should also leave a certain width, which would be convenient for feeding, maintenance and other operations.
2, vibration motor installed on both sides of the linear motion drying shaler
This installation is also a common installation method for linear motion drying shaker vibration motor. It is usually used when the customer has a limit on the overall height of the equipment, and there is no limit to the width of the equipment. As the special requirements of some materials, equipment outlet can not be too high from the ground. This method not only satisfies the customer's requirement for the height of the linear shaker, but also not affect the work efficiency of the equipment.
3, vibration motor installed in the top of the linear motion drying shaker
This installation method has very few customers to choose, if the customer has the limit of the height and width of linear shaker equipment discharge port, you can installed the vibration motor in the middle of the top of the device. Using this method,it can neither increase the width of the device, nor affect the height of the device discharge port.
The above three methods of vibration motor installation are the commonly installation methods used in linear motion drying shaker. The users can choose them according to their actual situation. (Editor:Kosun Lily.Wang)