What is HDD Mud Recovery System?
KOSUN HDD mud recovery system is developed, designed and manufactured to meet trenchless technology requirements at home and abroad and is applied in purification treatment of mud returned from underground during horizontal directional drilling process. Cuttings with big particle sizes are separated by shale shaker, mud cleaner and other solids control equipment. Mud materials required are added and evenly mixed for circulation via jet mud mixer to meet performance requirements for reuse. Mud is pumped into horizontal directional drilling system by mud pump for recycling. KOSUN HDD mud recovery system can remarkably improve mud treatment efficiency, reduce mud cost of horizontal directional drilling and greatly increase rate of penetration.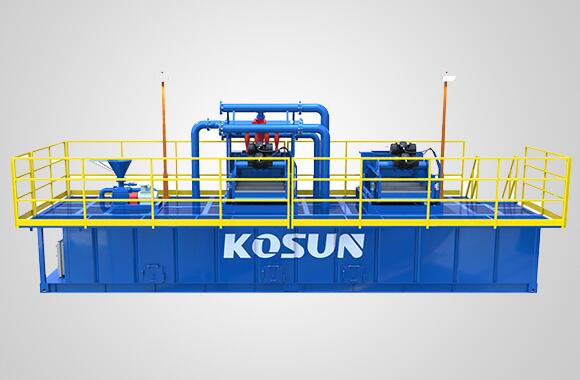 Benefits of HDD Mud Recovery System
1. Mud recovery system is designed based on both 27 years of technical experience in solids control industry and in-depth market research, with benefits as reasonable structure, favorable treatment process and a wide range of application fields.
2. Multifunctional and integrated design to meet mud purification, recycling, preparation and storage, greatly reducing overall dimensions of the tank system, meeting HDD requirements on site and space.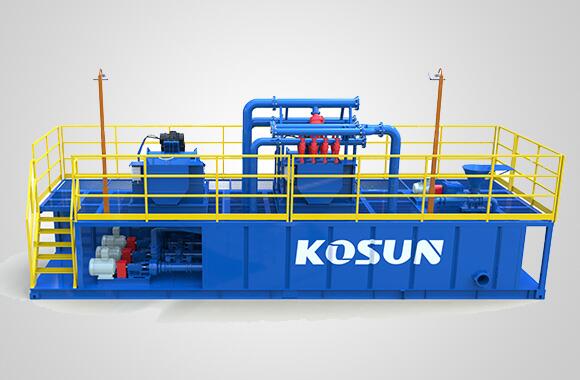 3. Explosion-proof, rainproof and dustproof electric system to ensure construction safety and quality.
4. With simple and compact structure, light weight, foldable or dismountable walkway and guardrail, being easy for transportation and installation.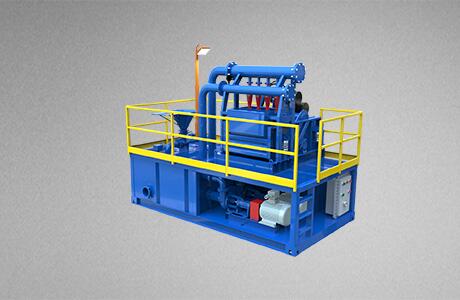 5. Manufacturing base and outstanding research & development and management team. KOSUN has obtained API and ISO certifications, CE certification, Certification for export to Russia, ISO14001 and ISO18001 of Environmental Safety System, and can meet export standards of all countries around the world.