The slurry pressurized balanced shield means that a partition is set in front of mechanical shield to form a slurry compartment between the partition and the cutterhead. The stability of excavation face is achieved in this way: feed mud into the slurry compartment, form a waterproof mud film with mud on the excavation face, and maintain water pressure by the tension of mud film to balance soil pressure and water pressure on the excavation face. The soil and sand excavated are transported to the ground in the form of mud and are separated by slurry treatment equipment. The separated slurry is adjusted in specific gravity and then transported to the excavation face.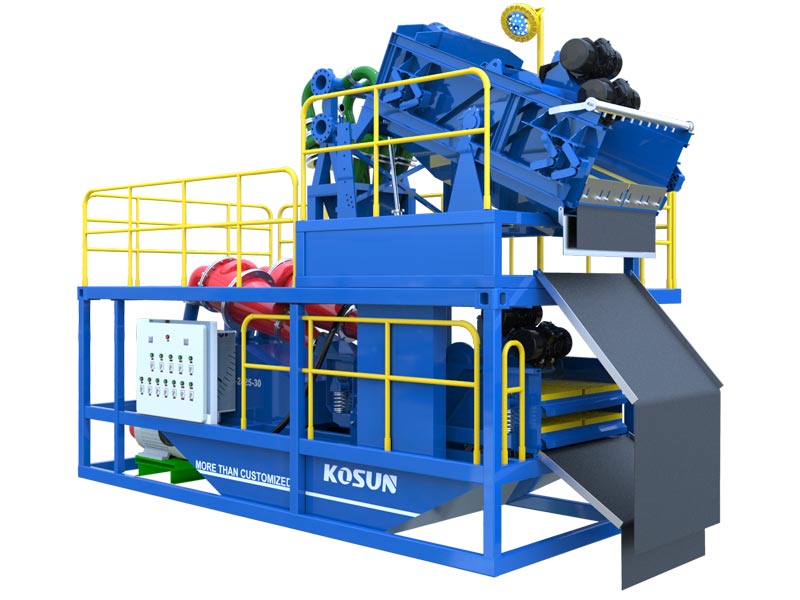 KD series slurry separation system mainly consists of scalping shaker module, desander module and desilter module. As a pre-screener, the scalping shaker can remove coarse particles from mud. The desander module is equipped with desander (primary cyclones) and fine-mesh shaker and mainly removes granulated sand. The desilter module is equipped with desilter (secondary cyclones) and can conduct a fine separation selectively according to the field needs of customers.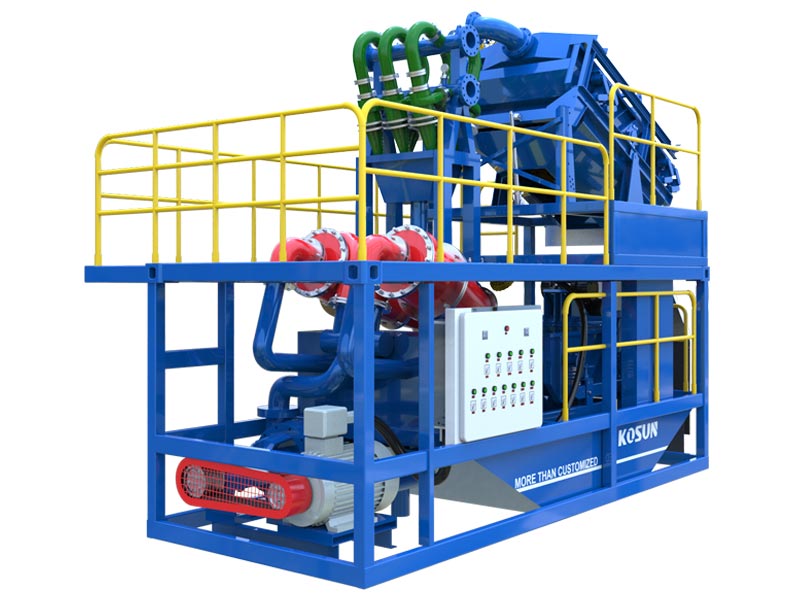 Mud closed-loop circulating purification mode and lower water content in slags help reduce the environmental pollution. Equipment parts of the system are of anti-corrosion and wear-resistance, long service life and low failure rate, and the system can be suitable for various severe working conditions.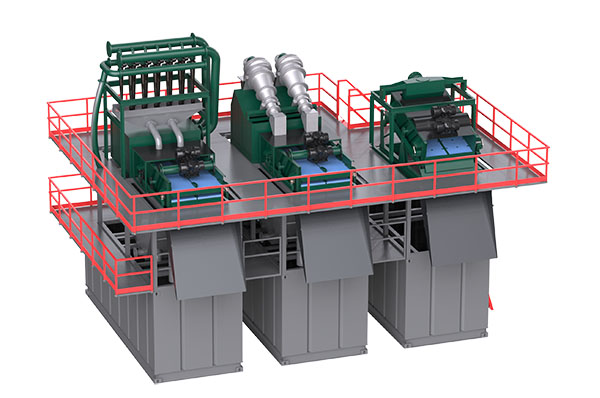 KOSUN provides equipment sales and equipment leasing, as well as integrated service of mud treatment. According to the State's industrial policies and by virtue of its own technological advantages in mud treatment equipment and environmental protection equipment, KOSUN actively participates in investment, construction and operation of projects related to large-scale shield slurry treatment, environmental improvement, etc. through normalized market operation and capital operation and in the multiple patterns of internationally mature investment operation, such as EPC, EPC+O, BOT, BT, BT+O, ROT, MO, etc.