In the 2nd stage of solids control for drilling fluids, desander makes separations between 45 and 75 μm.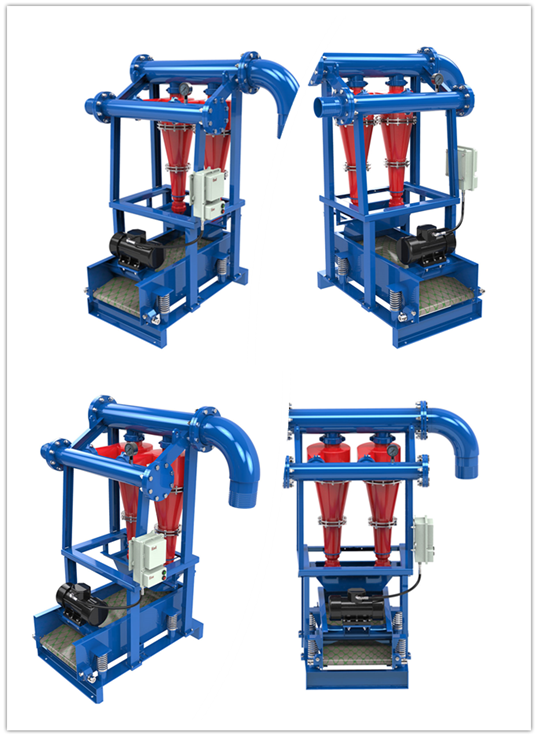 Characteristics of desander by Kosun:
1. Polyurethane ( PU ) material or high-chromium cast iron to make desander cones for longer lifespan.
2. Clamp type for easy maintenance.
3. Compact design with small footprint.
4. Flexible options for 1, 2 or 3 pieces of 10" or 12" cones for different capacities.
5. Flexible fast connection are available for user assembly.
If you want to buy our products,you can contact us in the following ways.
1.Welcome to call the company sales hotline: +86 29 87304914;
2.Send mail:
sales@adkosun.com
;